V4 in EP: Punching above its weight?
Partner: Central European Policy Institute
Author: Vít Dostál and Ondřej Mocek
Uploaded: Jun 03, 2015
Language: English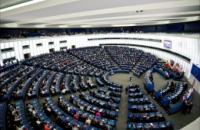 The 14.1 % of European Parliament deputies (106 out of 751) who come from the Visegrád Group countries are – at least on paper - punching above their weight: they hold 5 out of 22 committee chairs (22,7%) and 22 out 87 committee vice chairs (25,3%). The European Parliament has never played such an important role in the EU's decision-making; the four Visegrád countries (V4) could benefit from the aggregated strength of their MEPs.
... More information
Keywords: EU, Slovakia, Czech Republic, Hungary, Poland, V4, Europe