Prime Minister Fico's Russian card
Partner: Centre for Eastern Studies
Author: Jakub Groszkowski
Uploaded: Jul 10, 2015
Language: English

Since the beginning of the Ukrainian-Russian conflict, the position of Slovakia's left-wing government towards Russia has been ambiguous. Bratislava has accepted the EU sanctions targeting Russia and the plan for strengthening NATO's eastern flank. At the same time, however, Prime Minister Robert Fico's government has maintained close political relations with the Kremlin. It has called for the intensification of Slovak-Russian economic relations and has repeatedly criticised the sanctions, speaking in tandem with Russian propaganda in so doing. Slovakia's Prime Minister is hoping that by playing the role of one of the leaders in the EU and NATO who are most willing to cooperate with Russia, he will gain economic benefits and win votes in next spring's upcoming parliamentary elections.
... More information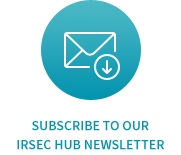 Events Calendar
Upcomings Events / Highlights
No results for this time.
Subscribe to our IRSEC Hub newsletter
Get the latest updates from IRSEC Hub partners right to your inbox.
×