Policy of Cohesion in the New Program Period 2014 - 2020: Experiences and Challenges
Partner: EUROPEUM Institute for European Policy
Author: Radomír Špok, Zuzana Kasáková, Petr Volek
Uploaded: Feb 05, 2015
Language: Czech

Reccomendations from the round table on the policy of cohesion organised as a part of the National Convent on the EU.
More information about the Nation Convent is available at www.narodnikonvent.eu.
... More information
Keywords: EU, Czech Republic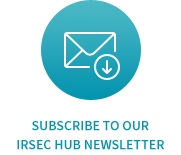 Events Calendar
Upcomings Events / Highlights
No results for this time.
Subscribe to our IRSEC Hub newsletter
Get the latest updates from IRSEC Hub partners right to your inbox.
×