Europe 2020 seen from the Czech Republic
Partner: EUROPEUM Institute for European Policy
Author: Radomír Špok
Uploaded: Jan 30, 2015
Language: English

European Union is approaching the mid-term evaluation of its political and economic strategy – Europe 2020. This process is supposed to start in 2015 and the European Commission will have a deep look into the implementation of this strategy at national levels.
... More information
Keywords: EU, Czech Republic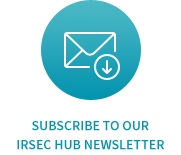 Events Calendar
Upcomings Events / Highlights
No results for this time.
Subscribe to our IRSEC Hub newsletter
Get the latest updates from IRSEC Hub partners right to your inbox.
×