Central Europe on the Road to Illiberalism
Partner: Centre for European and North Atlantic Affairs
Author: Viera Žúborová
Uploaded: Jan 22, 2017
Language: English

It has now been 20 years since Fareed Zakaria wrote his famous article on the state of democracy in the modern world. A remarkable new energy for this concept has risen from the region of Central Europe and directly impacts the traditional view on the concepts of democratization, consolidation and country transition. Some scholars believe that we are witnesses of a new backwards wave of democratization. Of whom some have also criticised the dynamic decay of the post-communist transition to democracy which was faced with potent and widespread expectations within the democracy without any "delay".
... More information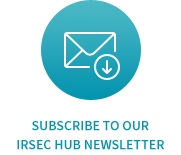 Events Calendar
Upcomings Events / Highlights
No results for this time.
Subscribe to our IRSEC Hub newsletter
Get the latest updates from IRSEC Hub partners right to your inbox.
×