European Security after the NATO Summit in Wales: A Polish Perspective
Partner: Central European Policy Institute
Author: Dominik Jankowski
Uploaded: Sep 04, 2014
Language: English

The current Russian-Ukrainian conflict is a game changer for European security. The entire European security architecture has trembled as the eastern flank of the continent has been destabilised. If the conflict cannot act as a unifier for the transatlantic community, it could well spell tougher times down the road. This danger would become particularly acute if the perception takes hold that Alliance has lost its credibility to deter threats. Therefore, if NATO members are truly serious about the current conflict being a 'wake-up call', they must not hit the snooze button. The upcoming NATO summit in Wales must address this new reality. The Alliance must refocus on its core mission: securing peace through defence and deterrence. From a Polish perspective, a credible answer to the Russian-Ukrainian conflict should be based on three pillars which encompass strengthening NATO, redefining relations with Russia and regaining regional unity.
... More information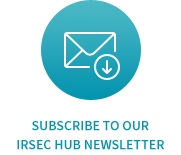 Events Calendar
Upcomings Events / Highlights
No results for this time.
Subscribe to our IRSEC Hub newsletter
Get the latest updates from IRSEC Hub partners right to your inbox.
×