Potential for Cooperation: Polish and Czech Standpoints on the Banking Union
Partner: Institute of International Relations
Author: Tomáš Profant, Patryk Toporowski
Uploaded: Aug 26, 2014
Language: English

"Czech and Polish banking systems are similar in many aspects, such as the predominance of euro area banks in the market and a strong banking supervisory authority. These common features of banking systems translate to similar Czech and Polish positions towards the Banking Union. Their main proposals are to include the specificity of so called host countries and to maintain the strong position of national supervisory authorities. Although Poland and the Czech Republic will have more reasons to sign up to the Banking Union if they join the euro, these countries should continue to stress the importance of maintaining financial independence between parent banks abroad and their branches and subsidiaries in Poland or the Czech Republic. These countries should promote their monitoring systems as effective methods of providing financial security."
... More information
Keywords: Poland, Czech Republic, EU, Economic Security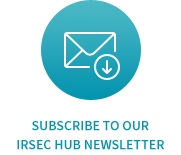 Events Calendar
Upcomings Events / Highlights
No results for this time.
Subscribe to our IRSEC Hub newsletter
Get the latest updates from IRSEC Hub partners right to your inbox.
×