The New Silk Road: a versatile instrument in China's policy
Partner: Centre for Eastern Studies
Author: Marcin Kaczmarski
Uploaded: Feb 19, 2015
Language: English

The Chinese leader Xi Jinping presented the concept of the New Silk Road – a collection of land and maritime routes –in autumn 2013. Initially, it envisaged the creation of a network of infrastructural connections, mainly transport corridors, between China and its most important economic partner—Europe. The concept grew in importance throughout 2014 to become the key instrument of China's foreign policy, especially in the areas of public diplomacy and soft power. Towards the end of 2014, the Chinese government announced it would establish a Silk Road Fund worth US$40 billion.
The New Silk Road idea is a flexible formula used by China in its dialogue with many other countries. Its inclusive nature helps contribute to diluting the negative impression caused by China's rapid economic expansion and assertiveness in foreign policy, especially with regard to its neighbours. The process of implementing the New Silk Road concept will allow China to expand its influence within its neighbourhood: in Central and South-Eastern Asia. The New Silk Road will be an alternative point of reference to the US dominance and Russian integration projects in these regions. The concept will legitimise and facilitate the growth of China's influence in the transit countries on the route to Western Europe, i.e. in the Middle East (Arab countries, Israel and Turkey, the Horn of Africa and Central Europe (the Balkans and the Visegrad Group countries). This concept is also essential for China's domestic policy. It has become one of Xi Jinping's main political projects. It will boost the development of China's central and western provinces. The fact that the concept is open and not fully defined means that it will be a success regardless of the extent to which it will be implemented in practice. Its flexible nature allows China to continue investments already initiated bilaterally and to present them as components of the New Silk Road concept.
... More information
Keywords: Asia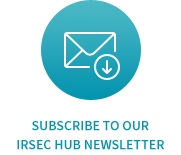 Events Calendar
Upcomings Events / Highlights
No results for this time.
Subscribe to our IRSEC Hub newsletter
Get the latest updates from IRSEC Hub partners right to your inbox.
×