Disarmament Politics in the Age of Emerging (Bio)technologies: What Next?
Partner: Deutsch Security Square
Author: Dagmar Rychnovska
Uploaded: Jun 30, 2015
Language: English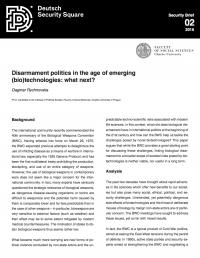 Dagmar Rychnovska takes a look in this security brief at how the debate on novel biotechnologies enters the realm of disarmament politics. She focuses on the current development related to the Biological Weapons Convention and points out hte problems of linking biological disarmament to a broader scope of societal risks posed by modern life sciences. The brief concludes by arguing for more inclusive and balanced debate on governing biotechnologies that would not be restricted by the language of security and institutions of disarmament and that would allow more complex understanding of the problem and its potential solutions.
... More information
Keywords: Global Security, United Nations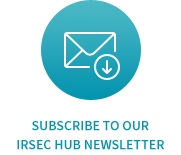 Events Calendar
Upcomings Events / Highlights
No results for this time.
Subscribe to our IRSEC Hub newsletter
Get the latest updates from IRSEC Hub partners right to your inbox.
×