Between non-recognition and constructive engagement: The roots and limitations of Slovakia's position on Kosovo
Partner: Central European Policy Institute
Author: Milan Nič and Katarína Kertýsová.
Uploaded: Apr 29, 2016
Language: English

This paper traces the roots of Slovakia's non-recognition to the current situation before the parliamentary elections on 5 March 2016, and examines prospects for eventual recognition. It concludes with a list of recommendations for the new Slovak government and its partners on how to move forward on this issue in the EU context.
... More information
Keywords: Slovakia, United Nations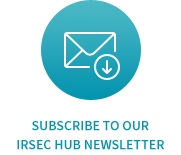 Events Calendar
Upcomings Events / Highlights
No results for this time.
Subscribe to our IRSEC Hub newsletter
Get the latest updates from IRSEC Hub partners right to your inbox.
×