Is Slovakia prepared for the NATO summit?
Partner: Central European Policy Institute
Author: Marian Majer
Uploaded: Sep 04, 2014
Language: English

On Thursday, the leaders of 28 countries will meet at the next NATO summit. A year ago, it seemed that the completion of the ISAF mission would be its main topic. With the expectated ISAF withdrawal from Afghanistan the concerns have been growing about how NATO will further develop its capabilities and respond to provocative questions about the reasons for its existence. However, today everything is different. Due to the crisis in Ukraine the ordinary meeting of NATO leaders has turned into the most important summit since the end of the Cold War. For the first time in 25 years, NATO will respond to threats from Russia, which for years has been a major partner of the Alliance. Therefore, it is of crucial importance that the message from Wales to be sufficiently clear and consistent, and that it not be challenged by many of the strange attitudes of some member states.
... More information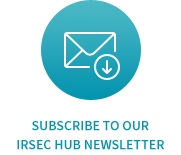 Events Calendar
Upcomings Events / Highlights
No results for this time.
Subscribe to our IRSEC Hub newsletter
Get the latest updates from IRSEC Hub partners right to your inbox.
×