Invented Traditionalism vs. Entrenched Informal Institutions
Partner: Institute of International Relations
Author: Tamar Lagurashvili
Uploaded: Feb 22, 2018
Language: English

Hybrid governance as a coexistence of state and traditional institutions challenges the conventional understanding of state fragility/failure and offers a new perspective for developing states. Being capable of overcoming the modern-traditional dichotomy, hybrid governance represents the fluidity of a formal-informal institutional setup where the informal actors, including "Big Men", chiefs or other traditional leaders, complement the state capacity. This study builds on the premise that a higher importance of traditional institutions vis à vis the state can be less conducive to democratization due to the inherent incompatibility of the indigenous traditional tenets with democracy and reflects on the role of the pre-colonial state and the colonial legacy in molding hybrid governance. The research shows that democratic transition in the context of hybrid governance is likely to occur only when relatively strong state institutions subsume traditional ones, as in such a case a cooperative framework of state-traditional dualism not only strengthens the state capacity, but also makes basic goods and services equally accessible to a wider population.
... More information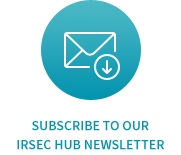 Events Calendar
Upcomings Events / Highlights
No results for this time.
Subscribe to our IRSEC Hub newsletter
Get the latest updates from IRSEC Hub partners right to your inbox.
×