Gesture Politics and the Symbolism of Compulsory Military Conscription
Partner: Institute of International Relations
Author: Markéta Wittichová
Uploaded: Mar 18, 2015
Language: English

Since the end of the Cold War it has been a general trend in Europe to phase out mandatory military conscription. Only thirteen European countries – including some NATO members – nowadays still retain compulsory national service. If agreed by the parliament, Lithuania, which ended mandatory army service in 2008, will soon reinstate army conscription and join the 'European thirteen'. Starting this September, for a period of five years, 3 500 men ages 19 to 27 should be enlisted yearly to Lithuanian national service. The Lithuanian president and senior military personnel claim that this move stems from the need to counter Russia's aggressive posture in the Baltic region. While portrayed by the Lithuanian authorities as a matter of national security, re-introducing conscription can also be interpreted as a symbolic gesture directed at Lithuanian as well as Russian audiences.
... More information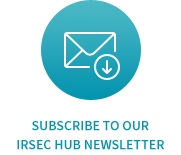 Events Calendar
Upcomings Events / Highlights
No results for this time.
Subscribe to our IRSEC Hub newsletter
Get the latest updates from IRSEC Hub partners right to your inbox.
×