Soldiers of Peace
Partner: INTERNATIONAL CENTRE FOR DEFENCE AND SECURITY
Author: Tony Lawrence, Tomas Jermalavicius, Anna Bulakh
Uploaded: Mar 03, 2017
Language: English

Estonian, Finnish and Irish troops serve under a combined battalion in the UNIFIL mission in south Lebanon. The size of the contribution these three states make to UN peacekeeping is perhaps not well known – they are respectively the fourth, second and first largest European contributors, per capita, to UN missions. For each of them, UNIFIL is their single largest contribution to peace support operations.
In this report, commissioned by Ireland's Department of Foreign Affairs and Trade, we examine the role of small states in United Nations peacekeeping through the lens of UNIFIL
... More information
Keywords: Middle East, United Nations, Global Security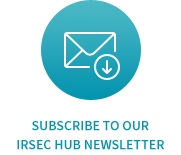 Events Calendar
Upcomings Events / Highlights
No results for this time.
Subscribe to our IRSEC Hub newsletter
Get the latest updates from IRSEC Hub partners right to your inbox.
×