INTERNATIONAL CENTRE FOR DEFENCE AND SECURITY
Joined IRSEC Hub: Aug 25, 2015
Abbreviation: ICDS Tallinn
Established: 2006
Head name: Jüri Luik
Head title: Director
Address: Toom-Rüütli 12-6, 10130 Tallinn
Country: Estonia
Contact email: icds@icds.ee
Contact number: +372 6949 340

Based in Tallinn, Estonia, the International Centre for Defence & Security (ICDS) is a non-partisan, non-profit research organization affiliated to Estonia's Ministry of Defence that carries out policy analysis in order to advance the transatlantic community's strategic thinking on the security challenges facing the Baltic-Nordic region, from military incursions and cyber attacks to threats against social cohesion and energy security.
... More information
Partner's Publications
Partner's Articles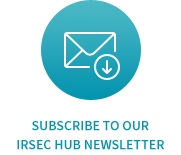 Events Calendar
Upcomings Events / Highlights
No results for this time.
Subscribe to our IRSEC Hub newsletter
Get the latest updates from IRSEC Hub partners right to your inbox.
×