Scientific Research Centre of the General Staff
Joined IRSEC Hub: Jul 22, 2015
Abbreviation: HVK TKH
Established: 2014
Head name: Lieutenant General Zoltán Orosz, PhD
Head title: Chairman
Address: Balaton utca 7-11., 1055 Budapest
Country: Hungary
Contact email: hvk.tkh@hm.gov.hu
Contact number: +3614741668

The Centre conducts research on security and defence issues and incorporates international developments into its analyses and recommendations in support of conceptual and doctrinal development. Thus all products issued by the Chief of General Staff have a firm scientific foundation.
The Centre also oversees the military doctoral (PhD) programs financed by the Ministry of Defence: research topics, the selection of the PhD candidates, scholarship recommendations.
... More information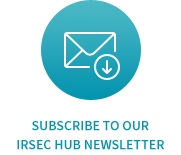 Events Calendar
Upcomings Events / Highlights
No results for this time.
Subscribe to our IRSEC Hub newsletter
Get the latest updates from IRSEC Hub partners right to your inbox.
×