Faculty of Social Sciences, Charles University in Prague
Joined IRSEC Hub: Sep 05, 2014
Abbreviation: FSV UK
Established: 1990
Head name: PhDr. Jakub Končelík, Ph.D.
Head title: Dean
Address: Smetanovo nábřeží 6, 11001 Prague 1
Country: Czech Republic
Contact email: info@fsv.cuni.cz
Contact number: +420 222 112 111


The Faculty of Social Sciences is the second newest faculty of Charles University in Prague. Shortly after its creation in 1990 the Faculty became a regional centre of teaching and research in economics, sociology, political science, international relations, area studies, media studies and journalism. Our mission is the promotion of learning and the protection of knowledge, the cultivation of free thought, independent academic research and the support of the creative spirit of human society. The Faculty´s main objective is to develop teaching and research in those aspects of the social sciences which directly or indirectly relate to the public administration or to the economic and cultural life of society.
... More information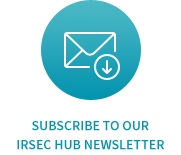 Events Calendar
Upcomings Events / Highlights
No results for this time.
Subscribe to our IRSEC Hub newsletter
Get the latest updates from IRSEC Hub partners right to your inbox.
×