Institute of Asian Studies
Joined IRSEC Hub: Mar 17, 2015
Abbreviation: IAS
Established: 2007
Head name: Lucia Husenicova
Head title: director
Address: Tolstého 9, 811 06 Bratislava
Country: Slovakia
Contact email: institute@asian.sk
Contact number: +421907378242

The Institute of Asian Studies (IAS) is an independent partner organization of the Centre of European and North Atlantic Affairs (CENAA) based in Bratislava, Slovakia. The main purpose of IAS is to promote and conduct research and spread knowledge about Asia among scholars, experts and professionals in Slovakia and the wider Central European region. To meet our targets, we publish research materials, organize seminars and conferences and support education about relevant Asian topics at Slovak universities. Our activities focus mainly on international relations and security studies in the geographical regions of East, South and Southeast Asia. The Institute coordinates its activities with similar organizations in other Visegrad countries with the aim of maximizing the relevant knowledge for countries in the region.
... More information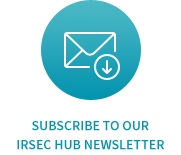 Events Calendar
Upcomings Events / Highlights
No results for this time.
Subscribe to our IRSEC Hub newsletter
Get the latest updates from IRSEC Hub partners right to your inbox.
×