Jagello 2000
Joined IRSEC Hub: Jun 30, 2014
Abbreviation:
Established: 2000
Head name: Zbynek Pavlacik
Head title: CEO & Co-founder
Address: Vystavni 8, 709 00 Ostrava 9
Country: Czech Republic
Contact email: jagello@jagello.org
Contact number: +420 597 479 208


Civic association Jagello 2000 is the top Czech subject in the field of communication strategy of the membership in the North Atlantic Alliance and of security policy generally. It also participates in projects focused on the European Union. The main purpose of the Association is to inform the public about security politics and transatlantic relations.
... More information
Partner's Educational Activities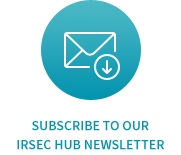 Events Calendar
Upcomings Events / Highlights
No results for this time.
Subscribe to our IRSEC Hub newsletter
Get the latest updates from IRSEC Hub partners right to your inbox.
×