The Centre for Polish-Russian Dialogue and Understanding
Joined IRSEC Hub: Jun 21, 2016
Abbreviation: CPRDiP
Established: 2011
Head name: Ernest Wyciszkiewicz
Head title: Director
Address: Jasna 14/16A, 00-041 Warszawa
Country: Poland
Contact email: cprdip@cprdip.pl
Contact number: +48 22 295 00 30


The Centre for Polish-Russian Dialogue and Understanding is a Warsaw-based institution established in 2011 by the Act of Polish Parliament to initiate and support projects and undertakings dedicated to improving dialogue and understanding between the two countries.We are engaged in research, publishing, educational initiatives and public debate about Polish-Russian relations, history and culture by organising international conferences, debates, lectures and on-line projects (Intersectionproject.eu). High on the list of our tasks are Polish-Russian youth exchange programme, scholarships for young researchers and grants for initiatives focused on developing Polish-Russian dialogue. We also commission regular public opinion surveys in Poland and Russia to obtain reliable data about the mutual perception of Poles and Russians.
... More information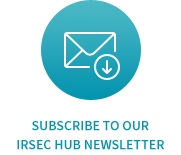 Events Calendar
Upcomings Events / Highlights
No results for this time.
Subscribe to our IRSEC Hub newsletter
Get the latest updates from IRSEC Hub partners right to your inbox.
×