Centre for EU-Russia Studies, University of Tartu
Joined IRSEC Hub: Nov 22, 2016
Abbreviation: CEURUS
Established: 2011
Head name: Piret Ehin
Head title: Director
Address: Lossi 36-327, 51003 Tartu
Country: Estonia
Contact email: ceurus@ut.ee
Contact number: +372 737 5938


The Centre for EU-Russia Studies (CEURUS) at the University of Tartu, Estonia, brings together scholars and experts who share an interest in the evolving relationship between the European Union and the Russian Federation. CEURUS coordinates and sponsors a variety of activities relating to research, teaching and public outreach in the area of EU-Russia relations.
... More information
Partner's Events
Partner's Educational Activities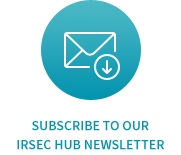 Events Calendar
Upcomings Events / Highlights
No results for this time.
Subscribe to our IRSEC Hub newsletter
Get the latest updates from IRSEC Hub partners right to your inbox.
×