Center for EU Enlargement Studies
Joined IRSEC Hub: Dec 10, 2014
Abbreviation: CENS
Established: 2005
Head name: Péter Balázs/Director
Head title: Dr
Address: Nador u. 9., 1051 Budapest
Country: Hungary
Contact email: cens@ceu.hu
Contact number: 00361-3273000ext.239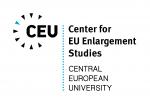 The CENTER FOR EUROPEAN ENLARGEMENT STUDIES (CENS), an independent Center of the Central European University, was founded in 2005 as an institution of advanced research into the EU enlargement process. Our overall goal is to promote a dialogue between member states and partners in Eastern- and Southern-Europe, academics and decision makers in the EU and in national governments so that they may have a more informed understanding of factors that influence Europe's common future. Research carried out encompasses not only the enlargement process, but also a wider range of political, economic and social influences of European integration.
... More information
Partner's Events
Partner's Opportunities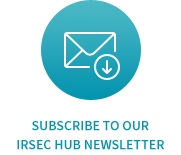 Events Calendar
Upcomings Events / Highlights
No results for this time.
Subscribe to our IRSEC Hub newsletter
Get the latest updates from IRSEC Hub partners right to your inbox.
×