Central European Policy Institute
Joined IRSEC Hub: Jun 25, 2014
Abbreviation: CEPI
Established: 2012
Head name: Milan Nič
Head title: Executive Director
Address: Klariská 14, 811 03 Bratislava
Country: Slovakia
Contact email: info@cepolicy.org
Contact number: +421/2 544 106 09

The Central European Policy Institute (CEPI) is a regional think-tank and a member of the Central European Strategy Council, based in Bratislava, Slovakia. Its mission is to help decision-makers and opinion-makers in Central Europe to craft common responses to current challenges, and to improve the quality of their contributions to the EU and NATO debates. It does so by engaging the region's top experts and institutions, promoting innovative solutions, and working closely with governments to turn recommendations into policy. The backbone of CEPI's activities are well-argued and highly readable publications, with political impact and innovative suggestions. We work by forming small teams of the region's best minds to draft policy recommendations on selected key issues on the EU's and NATO's agenda. We have a team of in-house experts on issues such as defence co-operation and the enlargement process to Western Balkans, though much of our work is done in partnership with outside experts from governments, international institutions and other think-tanks.
... More information
Partner's Publications
Partner's Articles
Partner's Events
Partner's Opportunities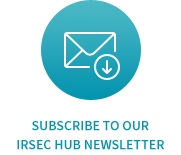 Events Calendar
Upcomings Events / Highlights
No results for this time.
Subscribe to our IRSEC Hub newsletter
Get the latest updates from IRSEC Hub partners right to your inbox.
×