Eastern Europe Studies Centre
Joined IRSEC Hub: Oct 21, 2015
Abbreviation: EESC
Established: 2006
Head name: Laurynas Kasčiūnas
Head title: Acting Director
Address: D. Poškos Street 59, 08114 Vilnius
Country: Lithuania
Contact email: info@eesc.lt
Contact number: +37052705993

The Eastern Europe Studies Centre (EESC) is a non-profit organization dedicated to promoting human rights, democratic values and active civil society in the EU Eastern neighbourhood. Founded in 2006, EESC focuses on improvement of the social and civil environment through people-to-people contacts and better understanding of our Eastern neighbours. The Centre fulfils this mission by providing high-quality independent analysis on social, political and economic developments in the EU Eastern Partnership countries and by implementing development cooperation projects in Belarus, Georgia, Moldova and Ukraine, as well as by expanding the partner network and common projects in Azerbaijan and Armenia. The Centre also leads Lithuanian public debates on emerging foreign policy and international security issues.
... More information
Partner's Publications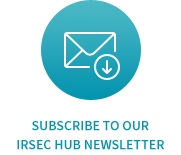 Events Calendar
Upcomings Events / Highlights
No results for this time.
Subscribe to our IRSEC Hub newsletter
Get the latest updates from IRSEC Hub partners right to your inbox.
×