EUROPEUM Institute for European Policy
Joined IRSEC Hub: Sep 09, 2014
Abbreviation: EUROPEUM
Established: 1998
Head name: Vladimír Bartovic
Head title: Director
Address: Rytířská 31, 110 00 Praha 1
Country: Czech Republic
Contact email: europeum@europeum.org
Contact number: 00420224186207


EUROPEUM Institute for European Policy is a non-profit, non-partisan, and independent think-tank focussing on European integration and cohesion. EUROPEUM contributes to democracy, security, stability, freedom, and solidarity across Europe as well as to active engagement of the Czech Republic in the European Union. EUROPEUM undertakes original research, organizes public events and educational activities, and formulates new ideas and recommendations to improve European and Czech policy making.
... More information
Partner's Publications
Partner's Articles
Partner's Events
Partner's Opportunities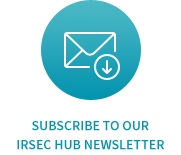 Events Calendar
Upcomings Events / Highlights
No results for this time.
Subscribe to our IRSEC Hub newsletter
Get the latest updates from IRSEC Hub partners right to your inbox.
×