Internship at EUROPEUM Institute for European Policy
Partner: EUROPEUM Institute for European Policy
Deadline: Feb 01, 2015
Type: Intership
Eligibility
Studenti a studentky vysokých škol
Requirements
Přihláška musí obsahovat CV a krátký motivační dopis (max. jedna normostrana).
Přihlášky posílejte do 1.2. 2015 na email vkriz@europeum.org.
Description
... More information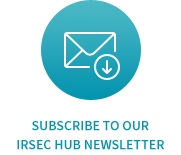 Events Calendar
Upcomings Events / Highlights
No results for this time.
Subscribe to our IRSEC Hub newsletter
Get the latest updates from IRSEC Hub partners right to your inbox.
×