National Identities in Central Europe in the Light of Changing European Geopolitics 1918–1948
Partner: EUROPEUM Institute for European Policy
Deadline: Apr 15, 2015
Type: Call for Proposals
Eligibility
The call is open for PhD candidates and young postdocs.
Requirements
Applicants are invited to submit an abstract for individual paper proposals for working groups, answering to one of following questions:
What is the role of history in contemporary political discourses?
How to teach history today? Using innovative teaching practices (memory walks, digital platforms etc.) in history of V4 countries?
How to ask about the V4 identity, if any may be considered to be of historic and contemporary point of view?
Applications should include the title of the paper and an abstract of up to 2000 characters.
Description
... More information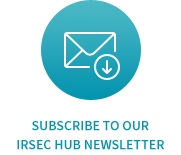 Events Calendar
Upcomings Events / Highlights
No results for this time.
Subscribe to our IRSEC Hub newsletter
Get the latest updates from IRSEC Hub partners right to your inbox.
×