Institute of World Policy
Joined IRSEC Hub: Sep 17, 2015
Abbreviation: IWP
Established: 2009
Head name: Alyona Getmanchuk
Head title: Director
Address: 32 V Esplanadna, 01001 Kyiv
Country: Ukraine
Contact email: info@iwp.org.ua
Contact number: +380 44 374 03 11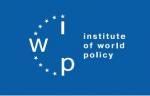 The mission of the Institute of World Policy (IWP) is to develop analytical research and implement project activities in order to promote European standards and practices inside Ukraine, as well as to increase support of the foreign opinion leaders, EU and NATO officials for the European and Euro-Atlantic aspirations of Ukraine.
The IWP's vision is that Ukraine should be integrated into the EU and NATO. We understand this integration not merely as a formalized membership but as adopting the best standards and practices which means joining actually the Euro-Atlantic space of values.
... More information
Partner's Publications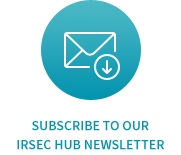 Events Calendar
Upcomings Events / Highlights
No results for this time.
Subscribe to our IRSEC Hub newsletter
Get the latest updates from IRSEC Hub partners right to your inbox.
×