Ukraine-Germany Relations: How to Turn Situational Partnership into Priority One
Partner: Institute of World Policy
Author: Alyona Getmanchuk, Sergiy Solodkyy
Uploaded: Apr 19, 2016
Language: English

Relations between Ukraine and Germany have been on some sort of probation: over the last two years, the two countries have discovered many opportunities to bring the bilateral relations to a new level. However, there are even more obstacles able to hinder the formation of totally different kind of relations. During this time, Ukraine has to demonstrate the very things that the Germans appreciate in partnership with other countries: ability to adhere to clear rules and ability to fulfill its obligations.
... More information
Keywords: Ukraine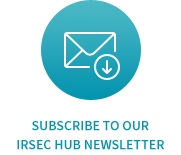 Events Calendar
Upcomings Events / Highlights
No results for this time.
Subscribe to our IRSEC Hub newsletter
Get the latest updates from IRSEC Hub partners right to your inbox.
×