On Ukraine's Frontline: The Role of the Volunteer Spirit in Rebooting the Ukrainian Army
Partner: INTERNATIONAL CENTRE FOR DEFENCE AND SECURITY
Author: Anna Bulakh
Uploaded: Nov 16, 2015
Language: English

Quoting a fighter in the Ukrainian Azov regiment [now part of the National Guard of Ukraine, formerly a volunteer paramilitary unit] I met in Mariupol: "if two years ago when the actual war started we would have had all the equipment we are acquiring and training on now, the major part of lost guys and civilians would be alive".
... More information
Keywords: Europe, Ukraine, Russia, Global Security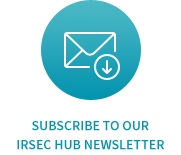 Events Calendar
Upcomings Events / Highlights
No results for this time.
Subscribe to our IRSEC Hub newsletter
Get the latest updates from IRSEC Hub partners right to your inbox.
×