A View from Central Europe: Will the EU deal with Turkey work?
Partner: Central European Policy Institute
Author: Adam Balcer,Dániel Bartha, Edit Inotai and Lucia Najšlová
Uploaded: Apr 28, 2016
Language: English

V4 foreign policy experts think that a deal that could potentially work in limiting the flow of refugees into Europe. However, there are still many details to be clarified or agreed upon, which would otherwise discredit the whole agreement or risk national vetoes, including from Hungary.
... More information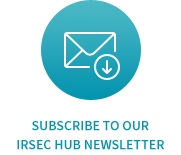 Events Calendar
Upcomings Events / Highlights
No results for this time.
Subscribe to our IRSEC Hub newsletter
Get the latest updates from IRSEC Hub partners right to your inbox.
×