Karl Wolfgang Deutsch: A Brief Introduction
Partner: Deutsch Security Square
Author: Richard Ned Lebow
Uploaded: Jun 30, 2015
Language: English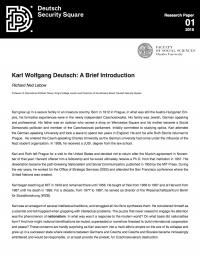 This introductory essay by Ned Lebow, Chairman of the Board of Deutsch Security Square, provides a short account of Karl Deutsch's life, including his formative years spent in the interwar Czechoslovakia, and surveys main areas of his academic interest over the course of his long and fruitful career: nationalism, cybernetics, security community.
... More information
Keywords: Global Security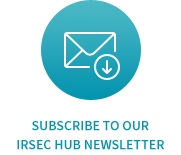 Events Calendar
Upcomings Events / Highlights
No results for this time.
Subscribe to our IRSEC Hub newsletter
Get the latest updates from IRSEC Hub partners right to your inbox.
×