Cyber Security: NEWSLETTER, May 2014
Partner: Centre for European and North Atlantic Affairs
Author: Veronika Macková, CENAA
Uploaded: Jun 14, 2014
Language: English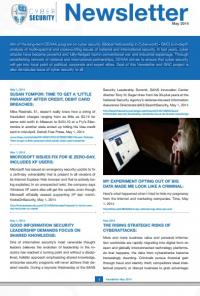 Aim of the long-term CENAA program on cyber security (Global Netizenship in Cyberworld - GNC) is in-depth
analysis of multi-spectral and cross-cutting issues of national and international security. In last years, cyber
attacks have become powerful and fully-fledged tool in conventional war and industrial espionage. Through
establishing network of national and international partnerships, CENAA strives to ensure that cyber security
will get into focal point of political, corporate and expert elites. Goal of this Newsletter and GNC project is
also de-tabuise issue of cyber security to all.
... More information
Keywords: Cyber Security, NATO, Media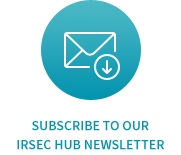 Events Calendar
Upcomings Events / Highlights
No results for this time.
Subscribe to our IRSEC Hub newsletter
Get the latest updates from IRSEC Hub partners right to your inbox.
×