The Paris Climate Agreement: When High Expectations Meet Political Reality
Partner: Institute for Foreign Affairs and Trade
Author: Diána Szőke
Uploaded: Mar 21, 2017
Language: English

A high-level intergovernmental summit on tackling anthropogenic climate change was held in Paris under the auspices of the United Nations last December. The purpose of the much-anticipated event was to work out a practical plan to curb future greenhouse gas emissions, as well as to provide assistance for countries to adapt to existing climatic changes. In many respects, the outcome of the Paris summit is a typical case of high expectations colliding headfirst with political reality. Although the contents of the final deal are somewhat abstract and difficult to enforce, the adoption of the text itself demonstrates a reinvigorated global commitment to dealing with the pressing issue of global warming. This study aims to explore the context and contents of the recent agreement, and to evaluate its potential consequences.
... More information
Keywords: Oil and Gas, Water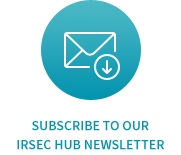 Events Calendar
Upcomings Events / Highlights
No results for this time.
Subscribe to our IRSEC Hub newsletter
Get the latest updates from IRSEC Hub partners right to your inbox.
×