Policy of the new U.S. administration in the Middle East and the threats posed by Islamic extremism – a forecast
Partner: Casimir Pulaski Foundation
Author: Tomasz Otłowski, Senior Fellow at the Casimir Pulaski Foundation
Uploaded: Jan 31, 2017
Language: English

Donald Trump's surprising victory in the U.S. presidential elections has put a question mark over the future of the superpower's foreign and security policy. This applies to essentially every direction and aspect of U.S. actions on the international stage, including such crucial and pressing issues such as the situation in the broader Middle East and the fight against the threat posed by Islamic extremism and terrorism.
... More information
Keywords: Israel, Iran, Syria, Middle East, USA, Global Security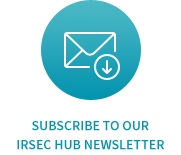 Events Calendar
Upcomings Events / Highlights
No results for this time.
Subscribe to our IRSEC Hub newsletter
Get the latest updates from IRSEC Hub partners right to your inbox.
×