Solidarity Under Stress in the Transatlantic Realm
Partner: EUROPEUM Institute for European Policy
Author: Martin Michelot
Uploaded: Jan 16, 2017
Language: English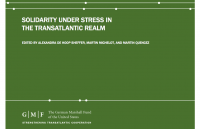 NATO's February 2016 defense ministerial and the planned increase of the U.S. commitment to embattled Allies both signal a strong change in the Alliance's posture toward Russia and the threats of an unstable southern neighborhood. It however remains to be seen to which extent this will change the dynamics on the ground, both politically and militarily.
Access the compete paper which analyzes the future of NATO in today's world through PDF button.
Find out more about the German Marshall Fund of the United States and the entire series here.
... More information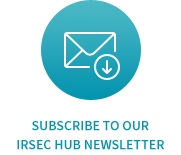 Events Calendar
Upcomings Events / Highlights
No results for this time.
Subscribe to our IRSEC Hub newsletter
Get the latest updates from IRSEC Hub partners right to your inbox.
×