Estonia's "Virtual Russian World": The Influence of Russian Media on Estonia's Russian Speakers
Partner: INTERNATIONAL CENTRE FOR DEFENCE AND SECURITY
Author: Jill Dougherty, Riina Kaljurand
Uploaded: Nov 16, 2015
Language: English

The main question is whether Estonia's Russian-speaking minority would provide a sufficient incentive for Russia to intervene militarily, or at least to create instability. Would the Russian speakers really be receptive to Russian propaganda and raise weapons against Estonia if the moment came?
... More information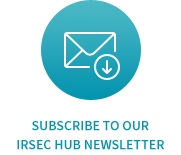 Events Calendar
Upcomings Events / Highlights
No results for this time.
Subscribe to our IRSEC Hub newsletter
Get the latest updates from IRSEC Hub partners right to your inbox.
×