What Are the Main Legal Issues Raised by Space Mining?
Partner: Slovak Space Policy Association
Author: Lucius Klobučník
Uploaded: Nov 11, 2016
Language: English

This paper purports to answer challenging questions of legal issues connected with mining in outer space. It addresses the problem of technical feasibility of a mining venture in outer space and tries to analyze international space law applicable to such activities. The lack of clear legal regime does not allow state actors or private entities to engage in outer space mining, although such an act of mining would be technically feasible and economically affordable. As professor Frans von der Dunk rightly observes, law is always "bit behind a curve" compared to technology. For instance, no legal regime of space activities had been contemplated until the space travel became possible and "space race" between USA and USSR started in the 1950's. Non-existence of any clear legal regime is a main deterrence from performing space mining, since the mining entities can not be sure if they will be allowed to keep profits from mining ventures and to cover their expenses. Except of trying to reach conclusions from the existing space law, this paper also attempts to suggest a working space regime de lege ferenda. The main emphasis is put on asteroid mining, since asteroid mining seems to be the most feasible mining option from the technical point of view in outer space (compared to mining on planets, the Moon and other celestial bodies).
... More information
Keywords: United Nations, Russia, USA, Space Security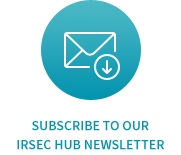 Events Calendar
Upcomings Events / Highlights
No results for this time.
Subscribe to our IRSEC Hub newsletter
Get the latest updates from IRSEC Hub partners right to your inbox.
×