European Re-Engagement in UN Peacekeeping?
Partner: Institute of International Relations
Author: Jan Daniel, Markéta Wittichová
Uploaded: Jul 26, 2017
Language: English

The pledges made by many European nations at the World Leaders' Summit on Peacekeeping in September 2015 and large number of European troops in United Nations peacekeeping mission in Mali (MINUSMA) both mark an important trend – the return of the European NATO armies to UN peacekeeping. With a few exceptions (UNIFIL in Lebanon and smaller units in Cyprus and the Golan Heights) European troops have been largely absent from UN operations since the termination of the missions in the former Yugoslavia. The recent withdrawal from Afghanistan and developments in European southern neighborhood have again made UN missions an attractive option for European nations both for security and capacity reasons. The European nations have decided to strengthen their presence in the Sahel region, through EU missions (particularly training and assistance missions) but also by responding to UN calls for greater contributions. This trend has culminated in the significant contributions of small and medium sized European armies to MINUSMA, which represents an important learning process for both the UN and European nations as well as paving the way for future operations.
... More information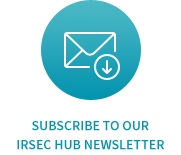 Events Calendar
Upcomings Events / Highlights
No results for this time.
Subscribe to our IRSEC Hub newsletter
Get the latest updates from IRSEC Hub partners right to your inbox.
×