What can the EU do to contain the risk of the "Brexit"?
Partner: EUROPEUM Institute for European Policy
Author: Jan Váška
Uploaded: Feb 08, 2015
Language: English

In 2013, British Prime Minister David Cameron pledged to renegotiate the terms of UK membership in the EU and have the new settlement agreed by the British people in a referendum, should the Conservatives win the 2015 general election. With the vote approaching, and the British exit ("Brexit") still a conceivable option, this paper discusses the most probable post-election scenarios in relation to this renegotiation-referendum pledge. It argues that a Labour victory would only mean postponement of the referendum to a later date. In its final section, the paper proposes how the EU should approach the upcoming UK electoral campaign and the actual renegotiations and referendum, should they take place, covering both the substantive and symbolic issues at stake.
... More information
Keywords: EU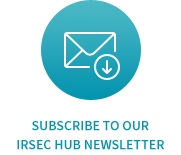 Events Calendar
Upcomings Events / Highlights
No results for this time.
Subscribe to our IRSEC Hub newsletter
Get the latest updates from IRSEC Hub partners right to your inbox.
×