Cyber Threats Should Be Assessed with a Cool Head
Partner: Deutsch Security Square
Author: Nikola Schmidt
Uploaded: Jun 30, 2015
Language: English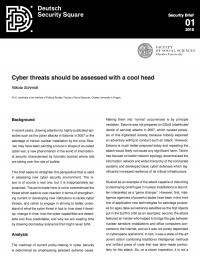 In this security brief, Nikola Schmidt seeks to straighten the perspective that is used in assessing new cyber security environment. He argues against overestimating the threat which leads to over-reaction in terms of strenghtening current or developing new institutions to tackle cyber threats, and for engaging in striving to better understand what the cyber threat in fact is; how does it develop; change in time; how the cyber capabilities are detectable and thus predictable; and why we are wasting time by drawing doomsday scenarios that might never fulfill.
... More information
Keywords: Cyber Security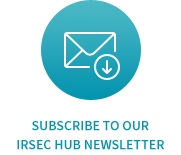 Events Calendar
Upcomings Events / Highlights
No results for this time.
Subscribe to our IRSEC Hub newsletter
Get the latest updates from IRSEC Hub partners right to your inbox.
×