Macedonia and the migrant crisis
Partner: Centre for Eastern Studies
Author: Marta Szpala, Marta Jaroszewicz
Uploaded: Aug 28, 2015
Language: English

On 20th August Macedonia declared a state of emergency in the border regions in the north and south of the country and closed its border with Greece due to an unprecedented influx of migrants and asylum seekers from the Middle East and Africa. They were crossing Macedonia and Serbia en route to Hungary and then mainly to Austria and Germany. However, although the army was deployed at the border, it was unable to calm the situation; on the contrary, it led to unrest and a dozen refugees were injured. In the face of growing chaos and with the Macedonian government under fire from human rights organisations, the Macedonian police let the crowding migrants in. When the mounting scale of the influx of refugees to Europe, their determination and the weakness of the Macedonian state are all taken into account, a further escalation of the crisis should be expected, not only in Macedonia but also in Serbia.
... More information
Keywords: Migration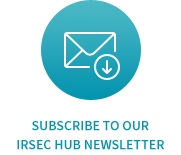 Events Calendar
Upcomings Events / Highlights
No results for this time.
Subscribe to our IRSEC Hub newsletter
Get the latest updates from IRSEC Hub partners right to your inbox.
×