Euroscepticism in Small EU Member States
Partner: Latvian Institute of International Affairs
Author: Ed. Karlis Bukovskis
Uploaded: Oct 08, 2016
Language: English

The book "Euroscepticism in Small EU Member States" is an effort by an international team of analysts to address the Euroscepticism phenomenon in small European Union Member States. It draws the general conclusions that the observed small countries of different enlargement periods, namely, Luxembourg, Ireland, Portugal, Finland, Latvia, Bulgaria and Croatia, are realists in terms of reckoning the political and economic gains from the membership and future amendments of the EU policies. Although Eurosceptic ideas are not unfamiliar in any of the countries, calls for exiting the European Union are marginalised. The book is the result of successful collaboration between the Latvian Institute of International Affairs and the Friedrich-Ebert-Stiftung.
... More information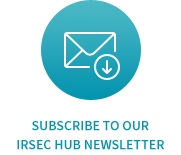 Events Calendar
Upcomings Events / Highlights
No results for this time.
Subscribe to our IRSEC Hub newsletter
Get the latest updates from IRSEC Hub partners right to your inbox.
×