Russia Sends A New Message On Its Plans for the Donbas. Are We Ready to Listen?
Partner: INTERNATIONAL CENTRE FOR DEFENCE AND SECURITY
Author: Anna Bulakh
Uploaded: Mar 03, 2017
Language: English

Russia's recent decision to grant official recognition of civil documents issued in the self-proclaimed people's republics of Luhansk and Donetsk (LNR and DNR) starting from February 18, 2017 is incompatible with the Kremlin's official denial of its direct military involvement and support of separatists in eastern Ukraine.This act of legitimization of the war-torn occupied regions by one party to the Minsk negotiations sends a worrisome signal. Does it mean Russia is ready for a new offensive?
... More information
Keywords: Hybrid Warfare, Europe, Ukraine, EU, Russia, NATO, Global Security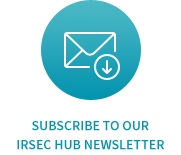 Events Calendar
Upcomings Events / Highlights
No results for this time.
Subscribe to our IRSEC Hub newsletter
Get the latest updates from IRSEC Hub partners right to your inbox.
×