The Czech-US Economic and Trade Relations after 1989
Partner: Prague Centre for Transatlantic Relations
Author: Lukáš Kovanda (ECONOMIC CONSULTANT)
Uploaded: Jun 16, 2014
Language: English

The PCTR offers you the possibility to download another policy paper of the Connection Prague – Washington: How to strengthen transatlantic tie between the Czech Republic and the United States of America… project. The author of the paper is Lukas Kovanda.
... More information
Keywords: Nuclear, NATO, EU, Czech Republic, Europe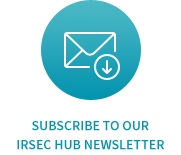 Events Calendar
Upcomings Events / Highlights
No results for this time.
Subscribe to our IRSEC Hub newsletter
Get the latest updates from IRSEC Hub partners right to your inbox.
×