Odehrává se na Ukrajině občanská válka?
Partner: Institute of International Relations
Author: Vít Beneš
Uploaded: Jan 28, 2015
Language: Czech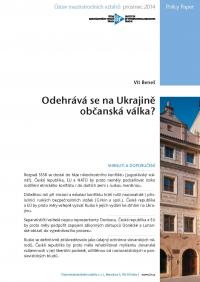 Ve snaze porozumět současné válce na Ukrajině se často uchylujeme k historickým analogiím. Válka na Ukrajině bývá přirovnávána k minulým horkým, studeným i zamrzlým konfliktům. Svérázným způsobem se do této debaty zapojil i prezident Miloš Zeman. Nejdříve na Rhodosu označil ukrajinskou válku za pouhou "chřipku", o týden později ukrajinský konflikt přirovnal k španělské občanské válce. Bohužel, doposud používané analogie se míjejí s realitou ukrajinské války. Čím tedy ukrajinská válka není? A čím může být? Na to se pokouší odpovědět policy paper Víta Beneše.
... More information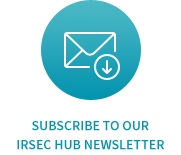 Events Calendar
Upcomings Events / Highlights
No results for this time.
Subscribe to our IRSEC Hub newsletter
Get the latest updates from IRSEC Hub partners right to your inbox.
×