Social Network Analysis in the European Parliament
Partner: Institute for Foreign Affairs and Trade
Author: Attila Kovács
Uploaded: Jul 29, 2015
Language: English

Decision-making at European Union (EU) level has been extensively analysed in the last decades from several points of view. There is a wealth of literature on the role of each of the EU organs – primarily the European Commission (EC), the European Parliament (EP) and the European Council (EC) – in EU decisionmaking and legislation. This research focused on the interrelatedness and the relative powers of these three institutions with the objective to measure their influence on the final political outcome. However, there are a high number of stakeholders influencing decision-making in the European Union. In addition to the three key institutions, the rotating Presidency of the EU, national governments and EU-level civil organisations have also impacts on the EU's legislation.
... More information
Keywords: EU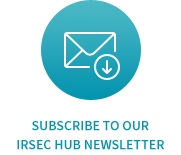 Events Calendar
Upcomings Events / Highlights
No results for this time.
Subscribe to our IRSEC Hub newsletter
Get the latest updates from IRSEC Hub partners right to your inbox.
×