Montenegro's final stretch on the road to NATO
Partner: Centre for Eastern Studies
Author: Mateusz Seroka
Uploaded: Jun 02, 2016
Language: English

On 19th May at a meeting in Brussels, the foreign ministers of NATO signed an Accession Protocol with Montenegro. Once all the allies have ratified the Protocol, Montenegro will be able to accede to the Washington Treaty. Montenegro's armed forces have 2,100 soldiers and an officer corps which was trained in Yugoslavia (which was not part of the Warsaw Pact) and in NATO training centres (mainly in Germany and the US). Almost all their matériel comes from Yugoslavia or the West. Podgorica has been developing co-operation with NATO since 2006 when it became a member of the Partnership for Peace. Montenegrin troops are participating in the mission in Afghanistan and the EU's Operation Atalanta. NATO's decision was met with a negative reaction from representatives of the Russian Foreign Ministry and the Duma. Russia has threatened economic sanctions and is considering Montenegro as a potential target for attack. A section of the Montenegrin opposition – the New Serb Democracy (NOVA), the Democratic People's Party (DNP) and the Socialist People's Party of Montenegro (SNP) – are also opposed to Montenegro joining NATO. The combined support levels of these parties is below 18%.
... More information
Keywords: NATO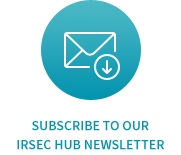 Events Calendar
Upcomings Events / Highlights
No results for this time.
Subscribe to our IRSEC Hub newsletter
Get the latest updates from IRSEC Hub partners right to your inbox.
×