Russian Anti-Access Area Denial (A2AD) capabilities – implications for NATO
Partner: Casimir Pulaski Foundation
Author: Tomasz Smura, Head of the Research Office at the Casimir Pulaski Foundation
Uploaded: Mar 10, 2017
Language: English

The Russian Federation, taking into account the military superiority of NATO, has been developing asymmetric means of A2AD. The most important of these include S-300/S-400 and Bastion systems. Consistent deployment of such measures in various regions (the Baltic Sea region, the Crimea, the Arctic, Syria) is part of a broader Russian strategy to prevent NATO forces operations in the NATO border states and in the regions perceived by Moscow as their strategic ones.
... More information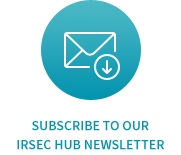 Events Calendar
Upcomings Events / Highlights
No results for this time.
Subscribe to our IRSEC Hub newsletter
Get the latest updates from IRSEC Hub partners right to your inbox.
×