Principles of Russian Military Thought
Partner: Institute of International Relations
Author: Nicolò Fasola
Uploaded: Feb 22, 2018
Language: English

The aim of this paper is to identify the enduring principles at the basis of Russian military thought, offering an alternative to the contemporary analytical mainstream – which deems Moscow's military behavior to be revolutionary and unprecedented. This is based on comparative analysis of Russian official military discourse and practice between 2008 and 2016. Critical inspection of the two Military Doctrines approved during this timeframe and of various military drills will reveal a series of rhetorical and operational recurrences. Notwithstanding numerous changes at the international and domestic levels that could have had an impact on Russian military behavior, no substantive shift is distinguishable. These empirical findings will constitute the basis for a reconstruction of Russian military thought. Through a deductive method, we will be able to reconstruct the ultimate assumptions granting them logical coherence and legitimization. Far from being incomprehensible, Russian military thought will be presented as the adaptation of classical strategic principles to contemporary contingencies.
... More information
Keywords: Russia, Propaganda/Disinform, Hybrid Warfare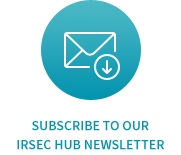 Events Calendar
Upcomings Events / Highlights
No results for this time.
Subscribe to our IRSEC Hub newsletter
Get the latest updates from IRSEC Hub partners right to your inbox.
×